Look and Feel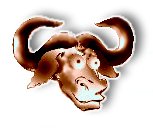 ---


In a surprise move today, Judaism filed suit against the Catholic Church,
claiming Catholisism copied the "look and feel" of the religion.
Judaism, which has held the patent on the concept of a mono-theistic
religion for over 3500 years as well as the copyright on Yahweh(R), The
Old Testament(C), and the use of "CH"(tm) for the "H" sound, is suing for 2000
years of back royalties.  They are also asking that the court disallow
the use of the term "Judeo-Christian" from all textbooks.

The Pope was unavailable for comment, but a spokeman from the Vatican
stated the suit was unfounded as the patent on the concepts shared by
the two religions has long expired, and that the suit violates the
separation of church and state.  More news as the case develops.


---
Other humor in the GNU Humor Collection.
Disclaimer
The joke on this page was obtained from the FSF's email archives of the GNU Project.
The Free Software Foundation claims no copyrights on this joke.
---
Return to GNU's home page.
Please send FSF & GNU inquiries & questions to gnu@gnu.org. There are also other ways to contact the FSF.
Please send comments on these web pages to webmasters@gnu.org, send other questions to gnu@gnu.org.
Copyright © 1999 Free Software Foundation, Inc., 51 Franklin St, Fifth Floor, Boston, MA 02110-1301, USA
Verbatim copying and distribution of this entire article is permitted in any medium, provided this notice is preserved.
Updated: $Date: 2006/05/07 07:11:24 $ $Author: ramprasadb $
---