Rectium?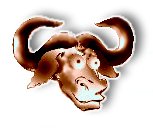 ---


INTEL ANNOUNCES NEW PROCESSOR FOR TRULY PERSONAL COMPUTING
1 April 1993

Intel Corp. today announced a new line of low-power high performance
microprocessors for a entirely new concept in "personal" computing. The
new processors, codenamed "Rectium", are designed to actually fit the
appropriate body cavity for "Computing Anywhere, Anytime", according to
Fred Burfl, Vice President for New Product Locations at Intel. "We
figured that with our 'Intel Inside' advertising campaign, which has
high consumer awareness, we couldn't lose!".

Within six months, a high-performance co-processor will also be made
available.  Implemented in Gallium Arsenide technology, the co-processor
is tentatively code-named "Rectium GaAs".  A new high-speed communications
bus based on a proprietary "Fast Aerodynamic Regional Transport" protocol
will take performance to new heights.

Intel officials suggest that the chips will be ideally suited for
back-end processing applications.


Reaction on Wall Street was mixed.  PepsiCo (owner of the Taco Bell
restaurant chain) gained an eighth, to close at 82 7/8, after announcing
a strong commitment to the new GaAs technology.  Ralston-Purina (maker
of Bean-o) fell an eighth, to 50 5/8.


---
Other humor in the GNU Humor Collection.
Disclaimer
The joke on this page was obtained from the FSF's email archives of the GNU Project.
The Free Software Foundation claims no copyrights on this joke.
---
Return to GNU's home page.
Please send FSF & GNU inquiries & questions to gnu@gnu.org. There are also other ways to contact the FSF.
Please send comments on these web pages to webmasters@gnu.org, send other questions to gnu@gnu.org.
Copyright © 1999 Free Software Foundation, Inc., 51 Franklin St, Fifth Floor, Boston, MA 02110-1301, USA
Verbatim copying and distribution of this entire article is permitted in any medium, provided this notice is preserved.
Updated: $Date: 2006/05/07 07:11:58 $ $Author: ramprasadb $
---