GNU and Free Software Speakers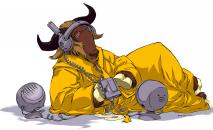 [ English | Portuguese | Spanish ]
---
We often get requests for speakers who can represent the GNU Project and/or the Free Software Movement at a conference, event or panel discussion. You can use this page to find someone to speak on behalf of the GNU Project and/or the Free Software Movement. Speakers are listed in alphabetical order by last name. If you would like to invite one of these speakers to an event, please contact the speaker directly via email.
This page ends with advice to people who would like to become speakers.
---
Biography

Robert J. Chassell was a founding Director and Treasurer of the Free Software Foundation. The FSF was founded to support the GNU Project which restarted the movement towards free software and open sources. The GNU/Linux operating system and associated applications are the outcome of these efforts by the Foundation. Chassell writes and edits. He is the author of An Introduction to Programming in Emacs Lisp, co-author of the "Texinfo" manual, and an editor of more than a dozen other books. He graduated from Cambridge University, in England. He flies his own airplane, enjoys astronomy, and has an abiding interest in social and economic history.

Topics

Chassell is especially good at introducing the concepts of free software to audiences who have little or no previous experience with the technology.

Chassell can address the following topics:

He can explain how your legal rights to copy, study, modify, and redistribute software encourage people to work collaboratively and profitably.
He can describe the way freedom shapes the technology of software to make it accessible and empowering for both programmers and users.
He can discuss the various business models used by companies to make profits with free software, both in rich and poor countries.
He can speak on the ethical implications of free and restricted software, and how to arrange matters such that acting in a cooperative and law abiding manner is without doubt the best action, for legal, moral, and practical reasons.
He can walk an audience of lawyers, and others who enjoy legal discussion, through the GNU General Public License paragraph by paragraph, and compare that license with other, somewhat different licenses.
From his own experience, he can describe the history of free software from its beginning in the GNU Project through the rise of the phrase "open source" to the present flowering of GNU/Linux.

Languages

Chassell speaks English, and has experience speaking to crowds for whom English is a second language.
---
Biography

Loïc first got involved in Free Software in 1987. He is now a senior developer who has contributed to many software projects. In January 2001 he initiated Savannah to improve the infrastructure of the GNU Project. Loïc also does volunteer work for Free Software organizations, mostly in Europe, to protect Free Software from legal threats and promote cooperation and freedom.

Topics

Development of Free Software
Free Software and hacktivism
The infrastructure and dynamics of the GNU Project
Free Software solutions for information retrieval

Languages

Loïc speaks French and English.
---
Biography

Ricardo Galli is an advocate of Free Software. He holds a PhD in Computer Science and he is a professor of the University of Balearic Islands. He has more than 40 scientific papers, some of them devoted to Free Software issues. He has been teaching Operating System subjects based exclusively on Free Software and GNU/Linux since 1993. He has released several Free Software programs (cpudyn, llaut, wp-cache, etc.). He research interests include Small Worlds graphs, the impact of Free Software on the regional economy and ethics applied to the use of software in research and high level education.

Topics

Ricardo Galli is willing to deliver speeches about the following topics:

Definition and ethical aspects of Free Software.
Economic impact of Free Software.
Free software and Informatic Profession.
Ethics, software, patents and copyright in the Information Society.
Free Software as an opportunity to [technologically] peripheral regions.

Languages

Spanish, English and comfortable with Catalan speaking audiences.
---
Biography

Georg C. F. Greve is a Physicist (German Diploma from the University of Hamburg) with experience in the areas of medical science, physical oceanography, biophysics and nanotechnology, although computer science has always been a focal point. Example activities are his authorship of the monthly GNU forum "Brave GNU World" and the program GNU Xlogmaster. He is also initiator and president of the FSF Europe. More information available at http://gnuhh.org.

Topics

Topics Georg Greve can speak about include

Visions for Free Software and the FSF
Background, concept and future of the FSF Europe
History, background and philosophy of Free Software and the GNU Project
"Copyright in the internet age": implications for copyright of the digital revolution.
Commercial, practical and sociological aspects of Free Software and the GNU Project
The Brave GNU World

Languages

Greve speaks English and German fluently, and can deliver speeches in either language.
---
Biography

Federico Heinz is a latin-american programmer and Free Software advocate living in Argentina. He is a co-founder of La Fundación Vía Libre , a non-profit organization that promotes the free flow of knowledge as a motor for social progress, and the use and development of Free Software as a powerful tool towards that goal. He has helped legislators such a Argentina's Ing. Dragan, Dr. Conde and Peru's Dr. Villanueva draft and defend legislation demanding the use of Free Software in all areas of public administration.

Topics

Federico can speak to audiences on a range of topics around Free Software, including:

general aspects of Free Software and the Free Software Movement
Free Software's role for poor and developing countries
Free Software in the public administration
Free Software as an enabler for sustainable development
Free Software in education

Languages

Federico speaks fluent Spanish, English and German, and can deliver speeches in any of these languages.
---
Biography

Bradley M. Kuhn is a supporter of the Free Software Movement. He hacks on, teaches about and documents Free Software and advocates the importance of software freedom. Kuhn spent five years working for the Free Software Foundation, and served as its Executive Director for three of those. He now serves as the Chief Technology Officer for the Software Freedom Law Center, which is a non-profit law firm that represents the FSF.

Mr. Kuhn holds a summa cum laude B.S. in Computer Science from Loyola College in Maryland, and an M.S. in Computer Science from University of Cincinnati. Before working full-time for the FSF, he worked as a Free Software consultant in the technology industry.

Topics

Mr. Kuhn can speak about:

Languages

Mr. Kuhn speaks English, and can also converse some in Spanish.
---
Biography

Eben Moglen is a professor of Law and Legal History at Columbia Law School. Professor Moglen studies the history and changing nature of intellectual property ideas.

Topics

Professor Moglen is willing to deliver speeches about the following topics:

The Free Software Movement, in relation to other ideas of how to produce and distribute ideas.
Why the current movement in technology will overcome the conventional idea in law.

Languages

Professor Moglen speaks English, and can also converse some in French.
---
Biography

Richard Stallman is the founder of the GNU Project, launched in 1984 to develop the free operating system, GNU.

Richard Stallman is the principal author of the GNU C Compiler, the GNU symbolic debugger (GDB), GNU Emacs, and various other GNU programs. Stallman currently serves as president of the Free Software Foundation.

Topics

Richard Stallman has prepared speeches on the following topics:

Dr. Stallman is also available for press interviews and panel discussions concerning all aspects of the GNU project and the Free Software Movement.

Languages

Dr. Stallman speaks English and French fluently, and can deliver speeches in either language. He can also speak in Spanish if he has sufficient time in a hispanic milieu to remember forgotten words before the speech.
---
If you have been working for some time in the Free Software Movement and you would like to become a speaker, here are some suggestions.
Carefully read the materials in the philosophy, gnu, and licenses directories.
Arrange some opportunities to give speeches, perhaps to local organizations in your area.
When you feel you are ready, record a speech and email us to send us the recording. We'll then give you feedback and perhaps decide to list you as a speaker.
If you are not an experienced public speaker already, Toastmasters International is useful for practicing and learning about speaking. You may not want to pay too much attention to their merit badges and degrees, unless you find them important to motivate you. The important thing they offer is practice and feedback.
---